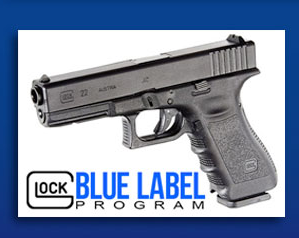 Authorized LE, Blue Label Dealer
 To see our inventory, click the "LE Blue Label" at top, right of page or  "Click here" to see qualifying rules and our blue label inventory.
Just in: 43X Black w/ fixed sights!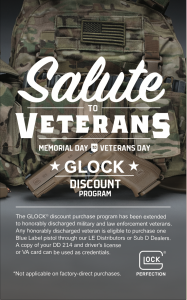 Glock Blue Label pricing extended to Veterans for a limited time!
 Honorably discharged military and veterans can purchase 1 Glock pistol at Blue label pricing. Copy of DD214 or VA card along with Drivers license can be used as credentials. 
 Customers with incoming transfers
Due to the Overwhelming amount of emails and phone calls for incoming transfer customers. We had to make changes to our rules and fees on our "FFL" page. Any customer planning to send us a firearm for transfer, please read our "FFL" page for the new rules and fees.
featured
products
Sale!

Sig 1911 Nightmare Full 5″ 40s&w 2mags 1911F-40-NMR NEW

$990.00

View Product