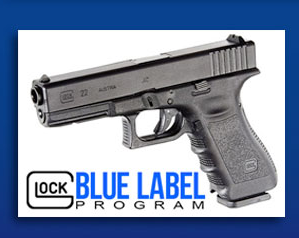 Authorized LE, Blue Label Dealer
 To see our inventory, click the "LE Blue Label" at top, right of page or  "Click here" to see qualifying rules and our blue label inventory.
Coming 9-10-19: 43X Black  & 48 Black w/ GNS!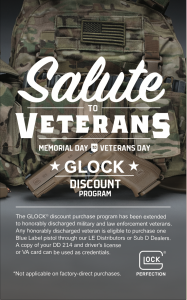 Glock Blue Label pricing extended to Veterans for a limited time!
 Honorably discharged military and veterans can purchase 1 Glock pistol at Blue label pricing. Copy of DD214 or VA card along with Drivers license can be used as credentials. 
 

Reopen tomorrow Sunday 9-8-19……Some good values we have;
Got some great deals Sig, Marlin & Remington's….check these out. Remington R15 camo AR15….1 16″ other 22″ in 223rem only 610.00. Marlin 1894CB in 45lc & Sig 1911 nightmare in 40s&w and 357sig. Also in Sig we received a few 938's: The Scorpion, United we Stand & We the people. We also got in a few more of the 226 emperor scorpion in 40s&w and the 229 Enhanced Elite (ESE) in 357sig. Other 1911's in Sig; Got the 1911 MAX at over 400.00 off, 1911 tribal at 230.00 off, the 1911 Traditional Match elite at 180.00 off & finally the 1911 Scorpion FDE carry at 150.00 off, 
featured
products
Springfield XDS Mod2 3.3″ GEAR-UP 45acp XDSG93345BIGU 5mags

$

479.99 View Product